The Grappa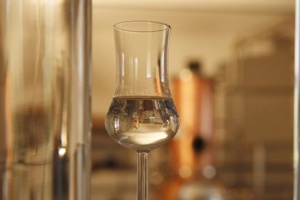 White Grappa of Bardolino wine
Our white grappa is produced from the pomace obtained from the vinification of the Bardolino Classico wine.
Distilled with old methodology that confer aromas and flavors typical of the grapes from which it derives.
White Grappa perfectly dry but at the same time velvety and full.
The distillate has an aroma of rich in sensations and an unmistakable taste marked by a distinct softness.