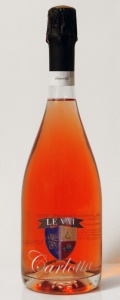 CARLOTTA Bardolino Chiaretto Spumante
Tiny bubbles, persistent, enveloping. Color of rose petals; aroma of wild roses, marasca and raspberries.
The intense flavor is a perfect harmony of fragrances.
Vine: Corvina, Rondinella, small amount of Molinara, other native grapevine varieties.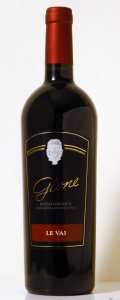 GIONE Vino Rosso Veronese
Pomegranate red color with aromas of cooked fruits (blueberries, blackberries and raspberries), spiced with white pepper and cinnamon.
Used to accompany meat dishes, excellent with stews, roast meats and wild game.
Vine: Corvina, Rondinella, old native vines of Verona, remnants of other international vines, primarily Merlot.